That moment you realize you're just a piece of dookie and everyone in the world knows it.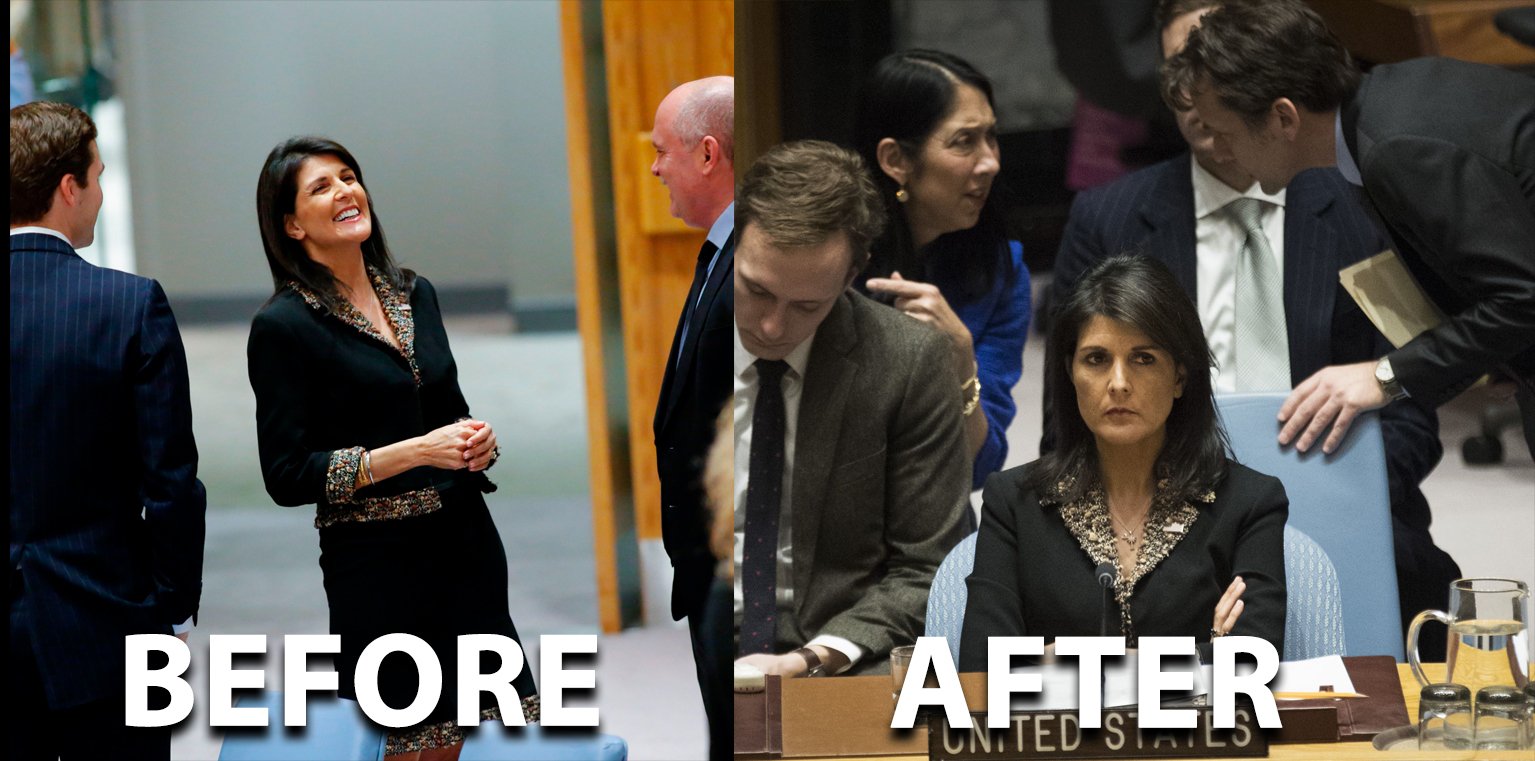 Slapped the fake tan off the boy.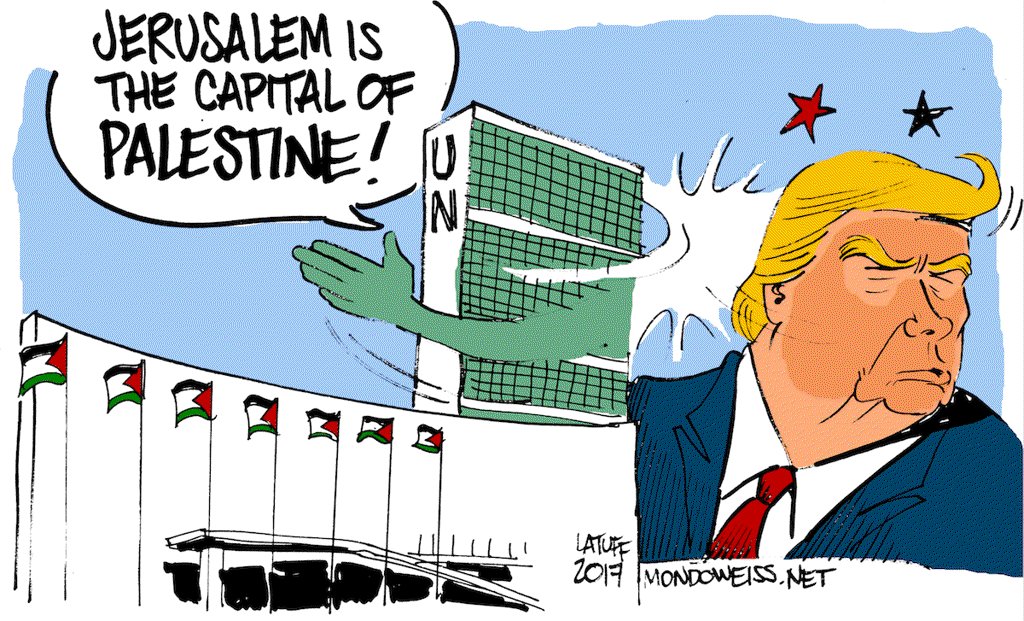 All this kind of reminds me of that time when Colin Powell went to the UNSC with his lies and fake "evidence" to try to convince them to help regime change Iraq on behalf of Israel and they told him to take a hike.
Filed under: Jerusalem Declaration 2017 | 3 Comments »