by Scott Creighton
So I guess the Youtube purge isn't the end of it. Now all of a sudden, Paypal has just deleted my account with them that I have had for YEARS.
For what? For NOTHING.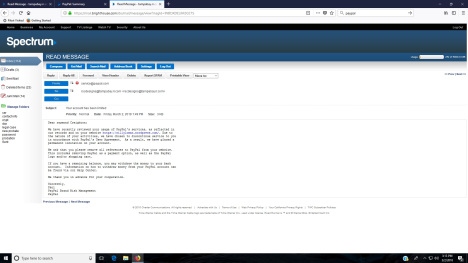 My website and my voice is under attack. Youtube and Paypal (backer of Ukrainian neo-Nazis) have now unleashed a full on attack on free speech. If you can help, my Paypal account is gone but my email address is still the same. Send me an email and I will send you my snailmail address.
Thank you to all who have helped my through Paypal in the past. This is completely unexpected. I am astonished they have gone this far.
Filed under: Uncategorized |