Nikki Haley pouts after the UNGA vote yesterday shows no one cared about her childish threats. Here she sits in solidarity with Micronesia, the Marshal Islands, Nauru, Togo, Palau and of course… Israel… while the rest of the world is on the right side of history and international law.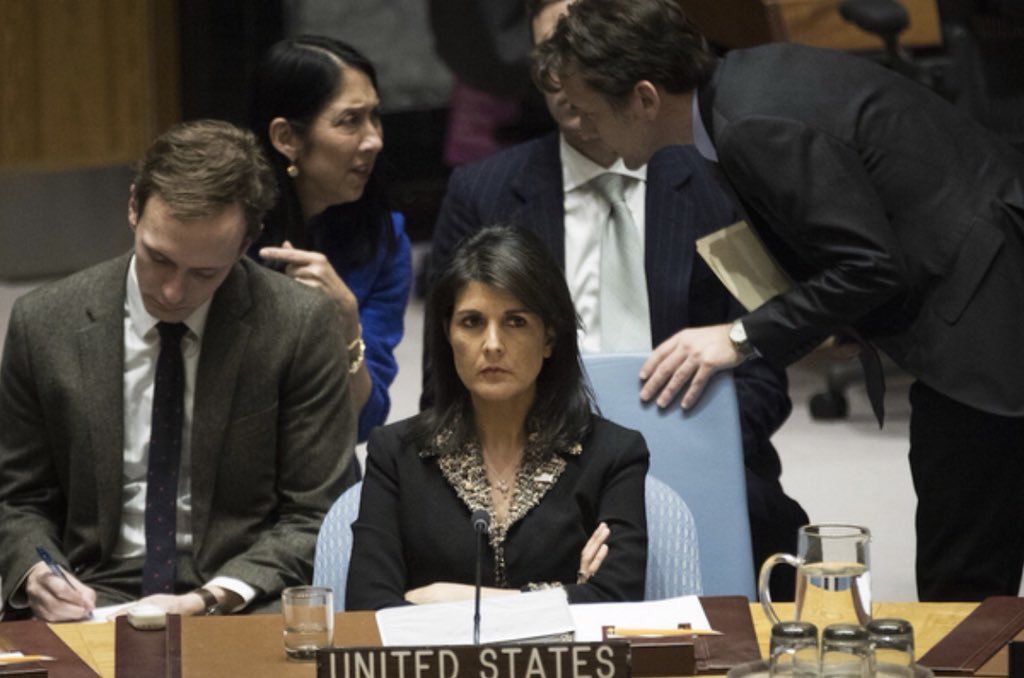 It's a hell of a metaphor for our current state of affairs in the world isn't it? A small little diminutive creature pouting, scheming, shifting her little eyes from one "betrayer" to the next like a sorority girl prima donna fuming over petty issues at a mixer.
I guess in the end the rest of the world still holds to the notion that MIGHT does not always supersede RIGHT and it seems little Nikki has just figured that out. I almost feel sorry for the cretin.
Almost
Filed under: Jerusalem Declaration 2017 |