by Scott Creighton
UPDATE: Remember a few days ago… 'Trump not stopping me from beating up on Russia' – UN Ambassador Haley
UPDATE: Sputnik is reporting a homemade device was found in another location and disarmed. They provided a photo of it.
UPDATE: RT is reporting a secondary device has been found and disarmed at a nearby subway station. This is now officially a terrorist attack
UPDATE: RT is streaming live coverage
—
"Extremist groups, will continue to exploit the vacuums that are there in Syria to expand their operations to include, no question, attacks against Russian interests, perhaps even Russian cities..." US Spokesman under President Obama, Sept. 2016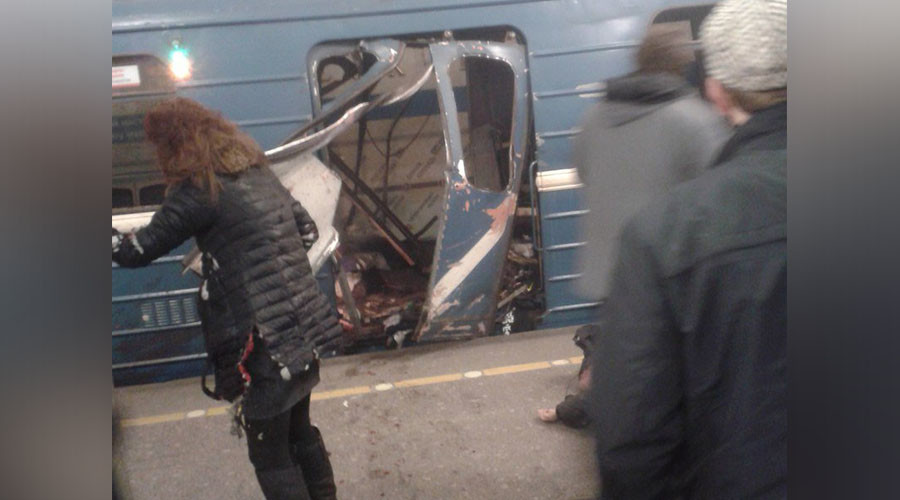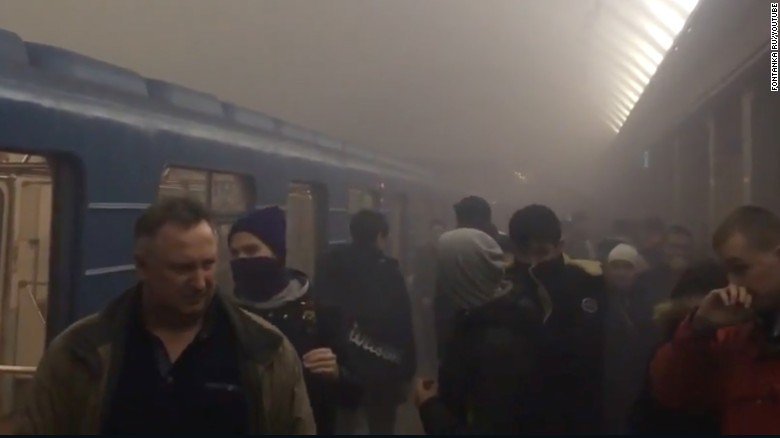 A few minutes ago reports started surfacing of an explosion on a subway in St. Petersburg. The photographs above are reportedly from that event. From the way the door is blown outward, it would appear that the explosion took place inside the passenger section of the train as opposed to under it which was the case with 7/7.
We know very little about what caused it and the numbers of the dead and wounded right now stand unofficially at 10 and 20 respectively. RT is running a page with constant updates.
I certainly hope for our sake this is not terrorism. I say for our sake because…
"In a veiled threat against the Russians, US State Department spokesman John Kirby warns Russia of 'more body bags" and "attacks on Russian cities" if the Russians will not cooperate with them in Syria" Geopolitics
It is well known the Trump administration has been handing over more and more power to the Pentagon in terms of which targets they chose and which course of action they follow. Trump has also unleashed the CIA to make their own calls as well. The result has been a large increase in civilian deaths in places like Raqqa and Mosul.
Trump's Sec. of Defense, James Mattis, is a long-time war-hawk when it comes to Russia. In fact he and CIA head Pompeo recently announced they were taking aim at Russia.
I will provide more information as it becomes available.
How long do you think it will be before the likes of Di$info Jone$, Paul Joseph Watson,Brandon Martinez and their new best buddies Rachel Maddow and John McCain blame Putin for this?
—
Please help keep AE up and running if you can.
Speaking truth ABOUT power since 2007
Thank you all so much
(For my mailing address, please email me at RSCdesigns@tampabay.rr.com)
Filed under: Scott Creighton, St. Petersburg metro explosion |