by Scott Creighton
Maybe it was all just to distract us from the story about Terry McAuliffe giving 675k bucks to the campaign of a wife of an FBI agent who ended up investigating Hillary's first set of emails.
Virginia Gov. Terry McAuliffe, a longtime Clinton confidant, helped steer $675,000 to the election campaign of the wife of an FBI official who went on to lead the probe into Hillary Clinton's use of a private email system, according to a report.

The political action committee of McAuliffe, the Clinton loyalist, gave $467,500 to the state Senate campaign of the wife of Andrew McCabe, who is now deputy director of the FBI, according to the Wall Street Journal. NY Post Oct. 24th
Maybe it was all just a distraction from President Peace Prize and his Iraqi death squads running rampant on the people of Mosul.
Or maybe it really was Anthony Weiner using the stolen laptop back-up as his "get out of prison free" card and James Comey just wimped out at the last minute.
Whatever the case may be, James Comey has sent a letter to congress giving the Queen Mother of Doom a pass once again.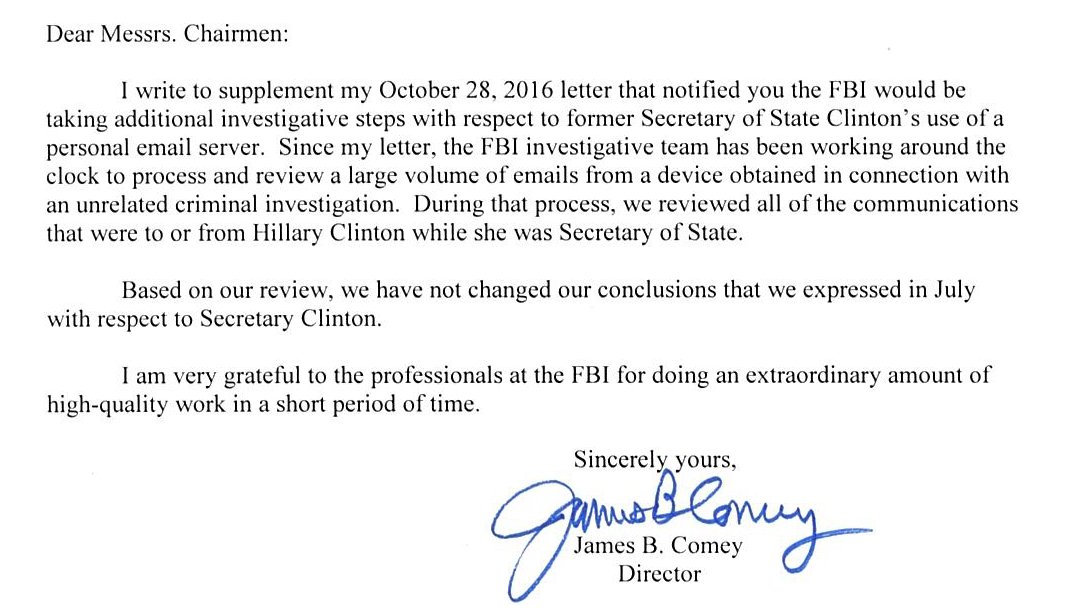 The Clinton-Weiner Halloween Surprise is over and once again the slick Clintons come out unscathed.
The first FBI investigation into half that many emails took a year. Comey finished this one in less than a week.
I stand by my original conclusion: that was a back-up of her illegal private server made right after she left office for her personal use "writing a book" (or blackmail is more like it) and when it got out what Comey really had, there was no way the masters of the universe would let him keep it or report on it's contents.
Imagine: secrets of the fake bin Laden raid… the truth behind the Benghazi psyop that allowed her to militarize the whole of North Africa with the CIA and drone strikes aplenty… communications between her and the assets they had in Russia when she tried that color revolution, the ones she had in Iran when they tried that one… the truth behind Syria and who she was really communicating with at the start of that regime change operation…
So much they could have found but now we will never know. It's not for us to judge the dealings of the servants of the masters. I guess Comey learned that lesson.
I wonder how long it will be before Weiner ends up "hanging himself" in his jail cell?
Filed under: Clinton Email Scandal, Clinton-Weiner Halloween Surprise, Scott Creighton |