by Scott Creighton
UPDATE: Unconfirmed at this point:
UPDATE: Coup leaders say they will write a brand new constitution for Turkey once they take democracy by gunpoint. The new constitution is a favorite of the IMF/World Bank masters of the universe when they take over a country. Always got to have that new constitution.
UPDATE: Holy shit, people are pouring into the streets demanding their country back despite the warnings from the fascists who staged the coup in Turkey. (I updated this post before I finished writing it. That's how fast this story is moving)
—
Social media has been blocked. The state radio and television stations have been invaded by armed soldiers. There is a curfew in place, decreed by the coup leaders. Shot have been fired in several cities. Turkish citizens are photographed on their knees in the streets with their hands cuffed behind them. Airports are shut down to keep Erdogan from returning to the country. Fighter jets are screeching over head in major cities.
This is the Gulenist's version of "returning democracy" to Turkey. Sounds kind of like the "democracy" we saw installed in Honduras and Thailand recently. This is what democracy looks like to these people. It's the same democracy they have installed time and time again across the globe.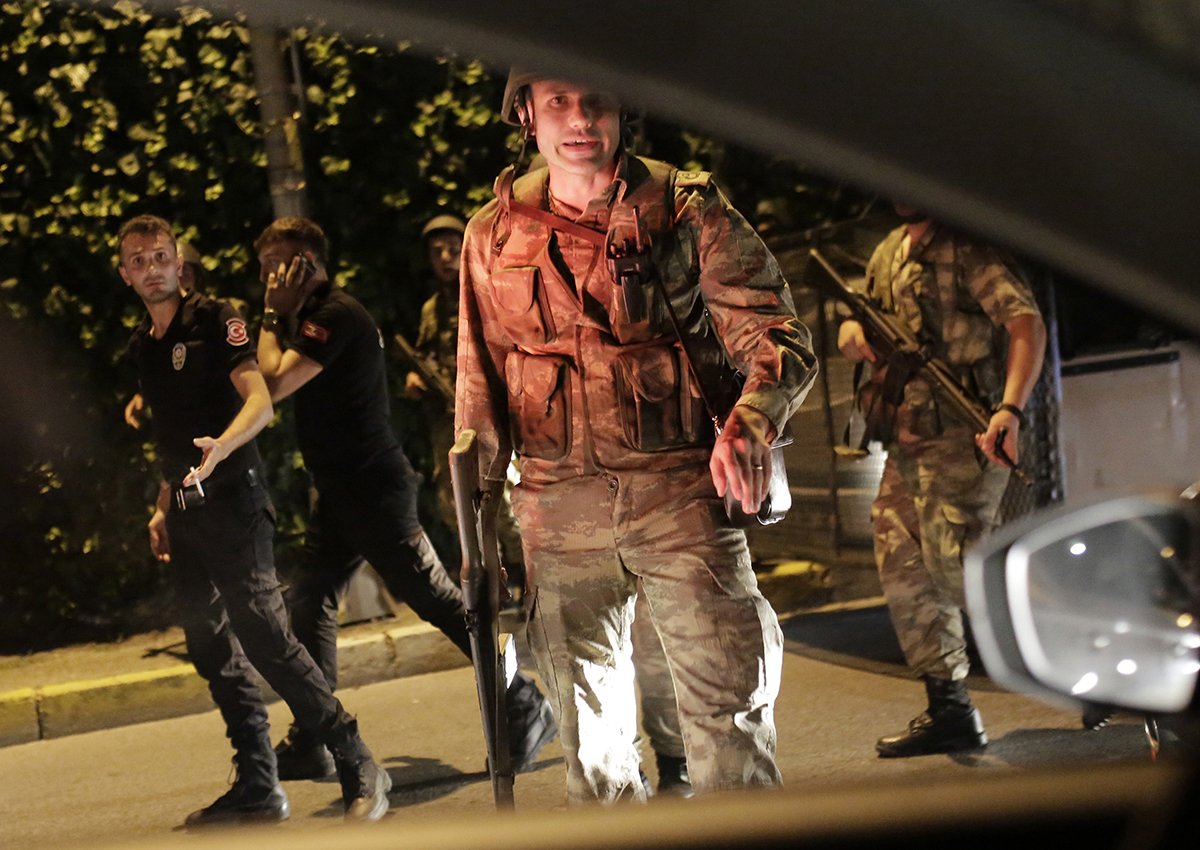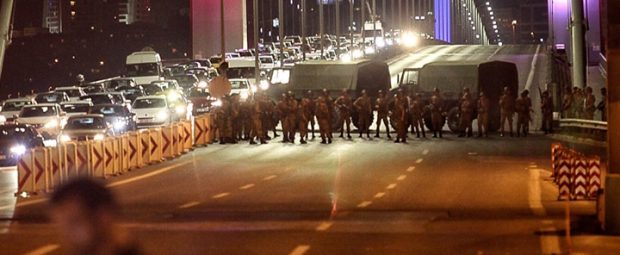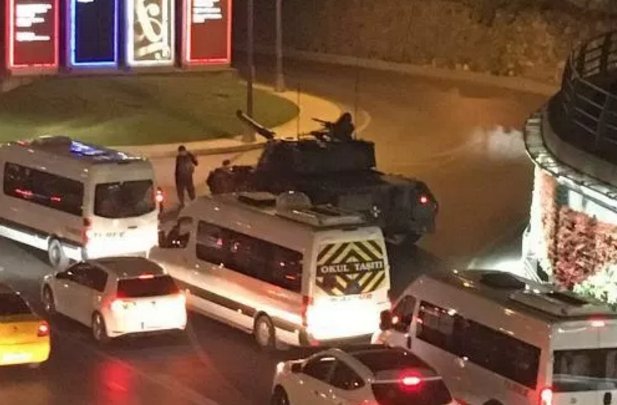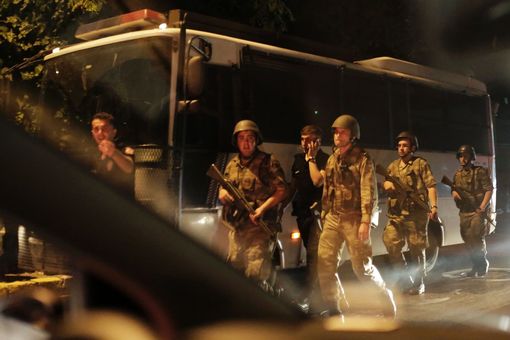 According to this Tweet, civilians are taking up Erdogan's call and coming out and confronting the soldiers.
Even still, tanks are rolling through the democracy filled streets of Turkey. The young republicans who lost the last election are certainly out there cheering for fascism.
Imagine this rolling down your street at 10pm.
What's at stake here is nothing short of earth-shattering. Turkey is a major power in NATO. If this coup fails and it turns out via interrogation and torture that the US backed this coup attempt, Obama's destabilization efforts in Syria would be over. And we have nukes in Turkey right now not to mention a number of soldiers, pilots and advisors scattered all over the place.
Erdogan says it was the Gulenists who are behind the coup and since we are behind Gulen, it could get real messy real quick.
If the people of Turkey oppose this like it looks like they are, and there really is a divide between factions in the military (like I believe there are) this coup could be over in short order. Unless of course, the US understands what's at stake and decides to intervene even more on behalf of the Gulenists.
The fact that this is a NATO country that we are doing this to is astounding to me. Obama is trying to regime change a NATO country. That's just amazing to me.
Filed under: destabilizing Turkey, Greater Kurdistan, Kurdistan, Neoliberalizing Turkey, Scott Creighton, Thailand Color Revolution, Thailand coup, Thailand junta, Turkish Color Revolution?, Turkish Coup 2016 |