by Scott Creighton
UPDATE: California Dem Primary Turnout Down by 1.6 Million, Clinton Gets 660k Fewer Votes, Millions of Votes Remain UNCOUNTED
—
I'm going to post a few examples of reports of election fraud that took place yesterday during the Democratic Party primary which Hillary Clinton supposedly won.
These are only a few examples of what appears to be widespread election fraud taking place in Cali. Meanwhile, Puerto Rico is still at 69% of the vote counted.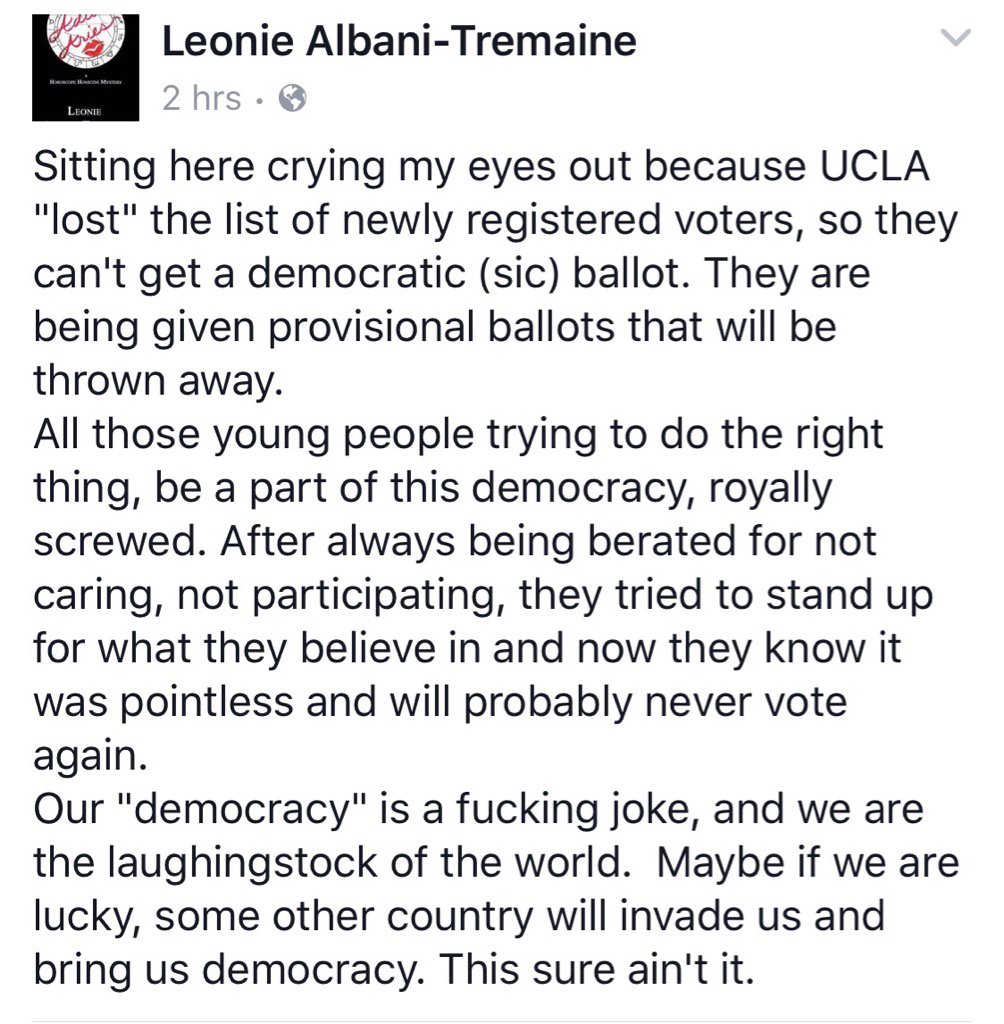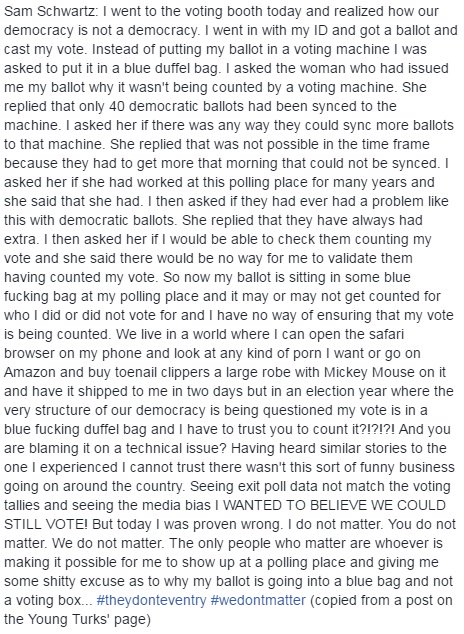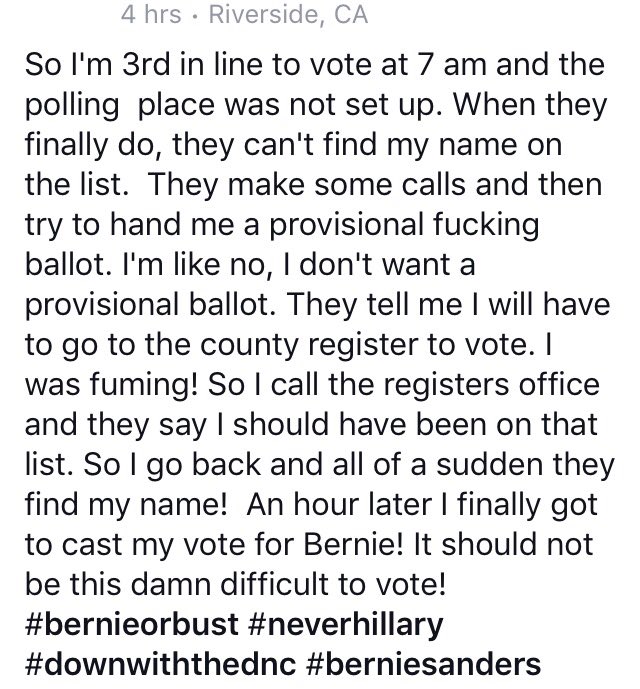 Read Greg Palast's report on how the Cali DNC has rigged the voting in such a way as to deliberately alienate independent voters and make is very hard for them to cast a vote (you have to know the magic words or bring your mailed in ballot (that doesn't have presidential candidates on it) along with the envelope. No envelope, no vote.
What some people don't understand is that the privatization of the surveillance state, the collection of all your information like phone calls, emails, Tweets, comments online, communication in your car, communication in your home, Facebook turning on the mic on your phone so they can listen to you throughout the day… all this information is USED by someone.
One way they may use it, could be to figure out how you are going to vote. And that may determine whether or not your name is "mistakenly" left off a voter role when you go to cast your vote.
For those out there saying "if I've got nothing to hide I have nothing to worry about" you simply don't understand the power of that information and how it can effect you. You don't have to be planning a revolution to be considered undesirable. Sometimes it's simply your preference in a political race that can earn you a place on a list.
Filed under: "Decision" 2016!, #EmailGate, Bernie Sanders, campaign 2016, Clinton Email Scandal, CTHULHU 2016!, Donald Drumpf, Donald Trump, Election 2016, Electronic Voting Scams, Globalist Clinton Scum, Globalist Skank Watch, Scott Creighton |