by Scott Creighton
UPDATE: what Ike said sent me a Twitter message which included this little reminder: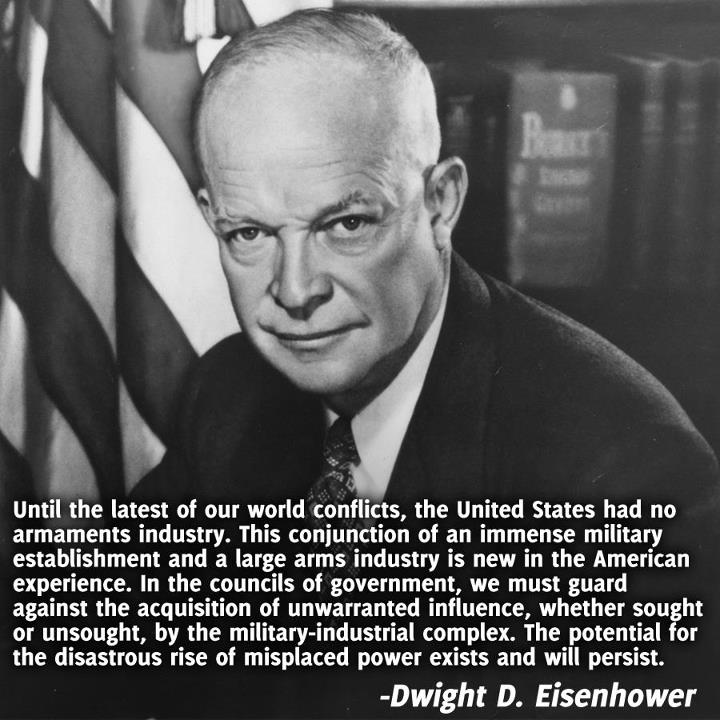 —–
"the truth is, we are at war." Ash Carter

Every day our "moderate" terrorists lob US-made mortar rounds into civilian areas in Syria in an attempt to further destabilize the population and force them from their homes, villages and cities. Two days ago, 4 civilians were killed in just such an attack. You wont find that news on CNN, ThinkProgress or Prison Planet for that matter.
Three days ago, a major leader of our "moderate" brigades in Syria put out a call to the so-called Free Syrian Army to exterminate the large Alawite population in the country.
"Exterminating Nusayri (derogatory term that is directed towards Alawites) villages is more important than liberating the Syrian capital," Abdullah Al-'Ali
The day before that, the US-led coalition bombed more civilian infrastructure in Syria, killing 34 innocent people in Al-Khan.
And just before that, the US was specifically condemned for targeting a Syrian Arab Army base (not ISIS™) in Deir Ezzor which killed 3 soldiers and wounded 13 others (who were engaged in fighting ISIS™). US spokesman said US planes were in the area but not over the base. He failed to mention the fact that two pairs of coalition aircraft that were not US planes, did indeed fly over the base. During coalition airstrikes, all targets are determined by the Pentagon and relayed to the various nation's fighters.
Is it the truth that we are at war or have the "fucking crazies" finally won?
This week, Secretary of Defense Ashton Carter, went before the Senate Armed Services committee to do what he does best: beg for more war.
The senators stumbled over themselves to give voice to their breathless support of the increased militarism in this, the age of President Peace Prize.
"We all agree that the intensity [of the ISIS war] has to be increased significantly and rapidly," Senator Jack Reed, the ranking Democrat on the armed services panel, noted during his opening statement. Reed vowed to ensure that the Pentagon would receive everything "that the department needs" to expand the fight against ISIS further afield.

Proposals for no-fly zones above Syria, militarized "safe zones" on the ground, stepped up covert operations by US commandos, focused on targeted killings and the mobilization of ethnic death squads and proxy militias, found universal support among the assembled senators and military leaders." Thomas Gaist
Using all the latest false flag events as his justification, Sen. John McCain, head of the committee, put a finer point on it:
McCain called for the US military to lead a large invasion force, backed by tens of thousands of troops drawn from allied governments and local forces, in a drive to seize control of the ISIS-held city of Raqqa and broader areas of northern Syria.

The ground campaign should be followed by a "long-term stabilization effort" based on a US "residual force," McCain said. Thomas Gaist
Yes, he wants to go ahead and cut through all the pretense and simply invade Syria and bust off a piece of northeastern Syria and give it to the Kurds for the Greater Kurdistan project. What he was calling for in public, in our senate, is nothing short of a war crime, a war of aggression.
No one ever said John was subtle. Apparently he's not very smart either.
Let's be perfectly clear: we have no legal right to be in Syria fighting anyone. No international authority. No authority from the Syrians. No domestic authority. That is why Obama went before the American people on Sunday begging them to get behind forcing congress to pass  a new authorization for the use of military force bill. What we are doing is illegally invading and occupying a democratic nation on behalf of the "national interests" both parties in D.C. serve. It has nothing to do with Paris, nothing to do with that Russian plane and it damn sure has nothing to do with San Bernardino.
In other news from the all-out imperialist front, the New York Times ran with a story this morning about the Pentagon seeking a "string" of new military bases throughout the Middle East and Africa. The bases will be staffed by Special Ops guys running teams of destabilization terrorists, death squads and assassins in many countries.
… the network of bases would serve as hubs for Special Operations troops and intelligence operatives who would conduct counterterrorism missions for the foreseeable future. The plan would all but ensure what Pentagon officials call an "enduring" American military presence in some of the world's most volatile regions…

… "These will enable unilateral crisis response, counterterror operations, or strikes on high-value targets."..

… "These threats are difficult to confine to one place," he said, adding that was why the United States needed to strike at the Islamic State not only in Iraq and Syria but also in "other places where it is." New York Times
This news just happens to coincide with another report that came out the other day:
"US experts are reconstructing and equipping a desolate airport special to carrying agricultural products in the region controlled by the Kurdish forces in Hasaka region, Northeastern Syria, to turn it into a military base." Global Research
It is certainly not inconceivable as the Pentagon is steadily building new bases across the Middle East, that they would decide to build one in a Kurdish controlled region in Syria, the same region John McCain was suggesting we invade and occupy for the long term. In terms of legality, if true, this is nothing short of a blatant act of war and it certainly makes President Obama guilty of the most egregious war crime, perpetrating a war of aggression.
It would appear to me the warmongers in this country have gone ballistic. When they saw the Russians enter the fray in Syria at the request of the legitimate Syrian government and so many of the coalition partners withdraw to the slaughter in Yemen, they panicked. Their dreams of Greater Kurdistan were bound for the rocky shores and there was nothing they could do to stop it.
Nothing except for more war.
Decades ago a president rejected the demands of the military class when he refused to send air support to the Bay of Pigs and the militarist's terrorists were slaughtered and arrested and Cuba remained a sovereign state. Ultimately he paid with his life for that decision.
As we now know, Castro had nuclear weapons targeting major US cities and both the launch codes and the will to use them. That little regime change operation on behalf of our "national interests" would have led to WWIII and a full on nuclear exchange had Kennedy not decided to forego the directives of the military war mongers, the "fucking crazies" of his time. It is a particularly relevant lesson from history which we would be wise to remember as things unfold in Syria.
Today, we have Obama who likes to fashion himself after that previous president while he possesses none of his traits. None of his convictions. None of his strengths. And apparently none of his foresight.
Obama sits back and lets his war mongering military leadership steer the course of his foreign policy. Libya, Egypt, Yemen, Syria, Niger… there isn't a small, weaker nation who's resources they don't covet and who's military they fear. Yet, kinda like Cuba, sometimes it's the "unknown unknowns" that end up biting you on the ass.
The other day, Obama let his Secretary of Defense go before congress and beg for more war everywhere.
In spite of Obama's promise of "change", the "fucking crazies" are running the asylum and there is simply no other way to look at it.
—
Please help keep us up and running if you can.
Speaking truth ABOUT power since 2007
(For my mailing address, please email me at RSCdesigns@tampabay.rr.com)
Filed under: Obama™, Scott Creighton |