by Scott Creighton
What a disgusting piece of neoliberal shill crap.
I have been calling out Steven Colbert and Jon Stewart for years now. Once Bush left office, they turned their efforts to helping promote whatever neoliberal agenda Obama had in mind while simultaneously helping neocon war criminals white wash their collective treason to their "progressive" audiences.
I'm not going to rehash any of that any more than too say look who he has as guests on his first Late Show broadcast: George "Lets bomb Sudan" Clooney and Jeb "my brother is a war criminal" Bush.
Colbert is a piece of shit. Period.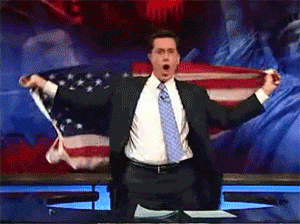 Filed under: Uncategorized |